Cakes are sooo...2022
We're leaving wedding cakes in 2022. Why? Because we can't get over all these alternatives to the classic - and perhaps a bit dated - wedding cake. Here's some motherly advice for you: Just cause everyone is doing it, doesn't mean you need to. Of all the concoctions, elixirs, and substances in the world, a cake is one of the few celebratory dishes to offer up to your friends and fam on your big day. Though they may get their fill, your people deserve more, and you deserve more. That's why we are offering up the finest solutions for stepping outside of the box this year. Let's dig in!
Mini Wedding Pies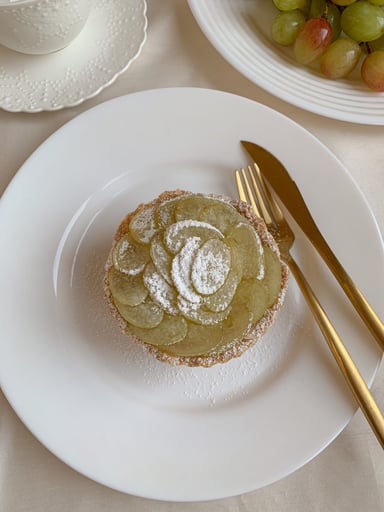 We love pie, you love pie, and they love pie, let's not pretend this is not an obvious choice. And mini pies at that! We'll take seven please. Cherry, blueberry, and apple delight all packed under intricately layered dough for the ultimate bite-size dessert dish. Not only are changing lives with these adorable must-haves, but you will also be saving space with just how compact they are. It's a win-win. Serve this up and thank us later.
Cheese Wheel Wedding Cake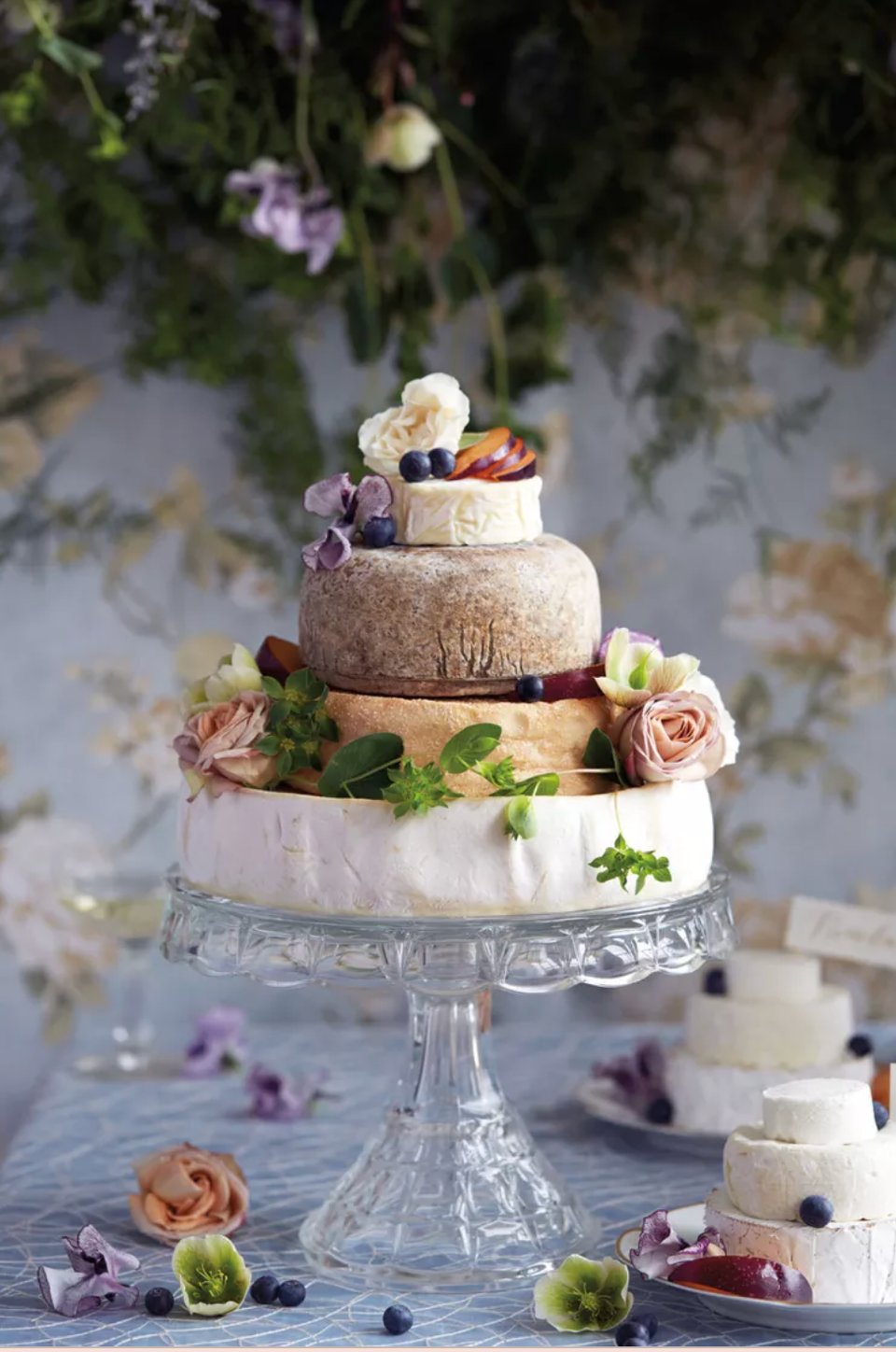 Photo info: Cheese cake, Photo by Charity Burggraaf; Planning and Design by Valley & Company Events; Cake by Paris-Madrid Grocery
Okay, we know some of you are lactose-free but can you really fault us for adding this? The answer is no, sorry not sorry. Imagine; mozzarella, parmesan, cheddar, and brie, perfectly stacked in a circular motion, and you and your partner sitting pretty on top as the wedding cake topper, like proud emperors of the cheese castle. Trust us, no one will be doing their wedding cake like this, and there are plenty of other areas you can give sweets to your guests. Live out your cheesiest fantasies. After all, it's your special day.
WeddinG Fortune Cookie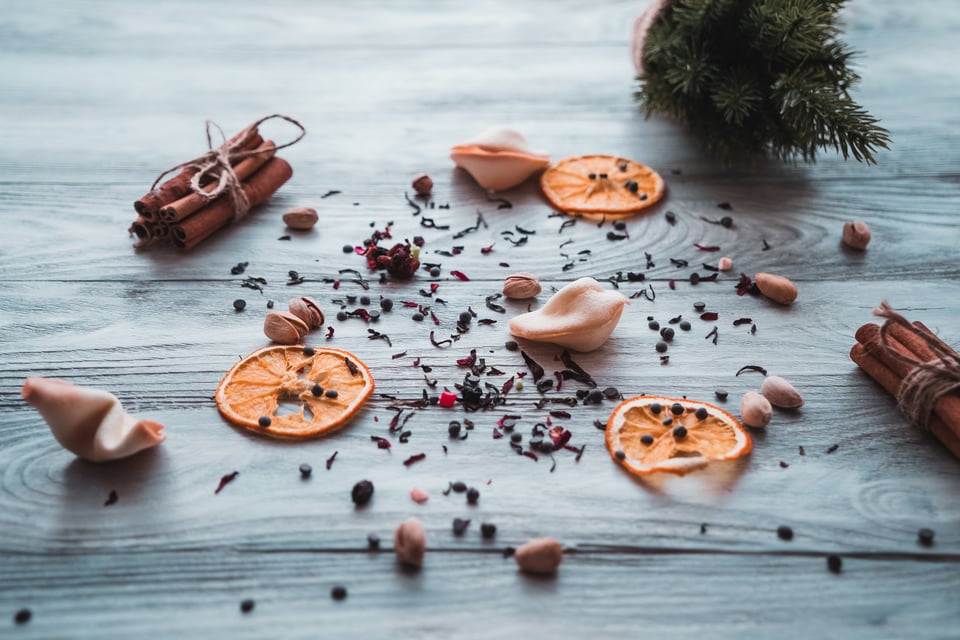 Little fortunes crafted specifically for your day is not only a must, it's a need. They may be small, but they're mighty. Get crafty with this sweet treat by adding your own take on what fortune you may want your invitees to receive. Funny anecdotes, jokes, and well-wishes are all welcome for the doling out to the masses. Go ahead, make fun of that one uncle via fortune cookie or send the best vibes to each of your wedding guests. The choice is yours and the opportunities are endless.
Ice Cream Truck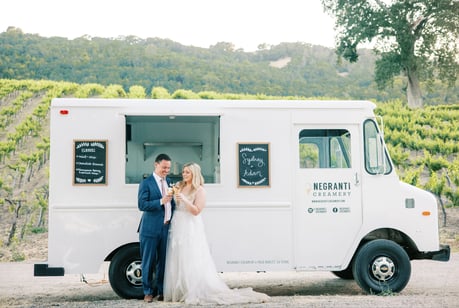 Photo Info: Jen Rodriguez
You scream, I scream, we all scream for ice cream. Offer your people authentic fine dining with a childhood favorite. Flavorful chocolate, luscious strawberry, and caffeinated coffee are all hand-picked by you and your partner and waiting to be devoured. Cones wrapped in paper with writings of you and your partners' love and favorites will adorn the perfect circular scoops of your choosing. This thoughtful touch to your wedding day can't be beaten. Plus, if you have kids at your wedding (brave choice) this will keep them entertained for a while. Don't blame us for the sugar rush though.
Doughnut Wall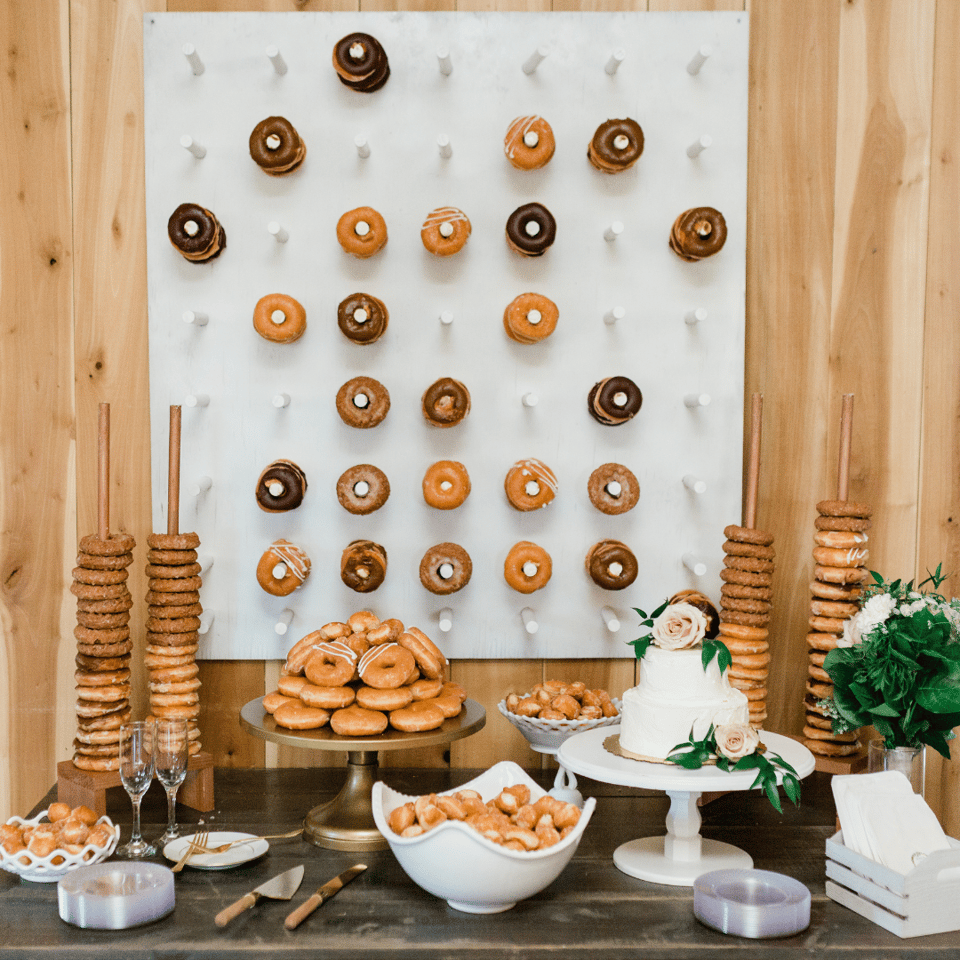 A wall? Full of doughnuts? Stop talking, we're in. Re-invent wedding dessert history with a show stopper. Picture a wall perfectly lined with rows of doughnuts big and small created specifically for you and your betrothed-to-be. Chocolate, strawberry, glazed, and cream-filled goodness at the ready. This scene is Instagram-worthy and definitely towards the top of our list despite its lower position in the blog. We strive to save the best for last.
We hope that your sweet tooth is sweet toothing after reading about these glorious alternates for you and your loved ones. In need of decor to dress up your delectable desserts? Book your 2023 event with us and only put down 10%. Until next time, we'll be at the doughnut wall.