This day of love is not reserved specifically for a lover and their beau. It is called the day of love for a reason, we are here to appreciate one another and have amazing decor while doing so. We are here to elevate your dining, celebrating, and festive decor as per usual. Stick with us and we will have you and your loved ones cheer-sing in style.
Moody
We are getting partner specific with this one. Dark features from the plating, lighting, and ambiance setup will have the love turned all the way on for you and your love. Accentuate the table with centerpieces with a simplistic bouquet like roses and flatware that is absolutely to die for. Savor this one because we know it'll be a show-stopper.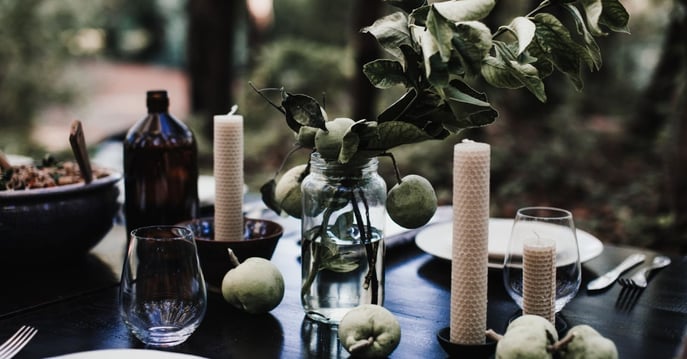 Angelic
All white everything and we are loving it. Mix in a color or two to make a statement or stick to the ethereal aesthetic. Themed event details like angel wings, halos, and lots of open light and gorgeous draping are the money maker for a theme as heavenly as this. Keep your details regal with gold details and additions to tie in the whole theme for you and your guests or your boo, we just love a good Instagrammable tablescape.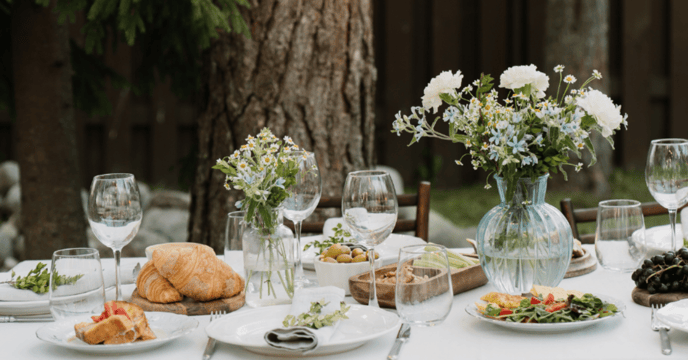 Rustic
Wildflowers, wooden seating, and earth-tone dinnerware is the best way to keep the simple yet outgoing and innovative look as fresh and lively as you'll want your lovey-dovey time to be. The best way to survive any dinner is definitely by setting the scene and what better way to do so than by bringing the outdoors in? Trust us, this look will do it for just about anyone.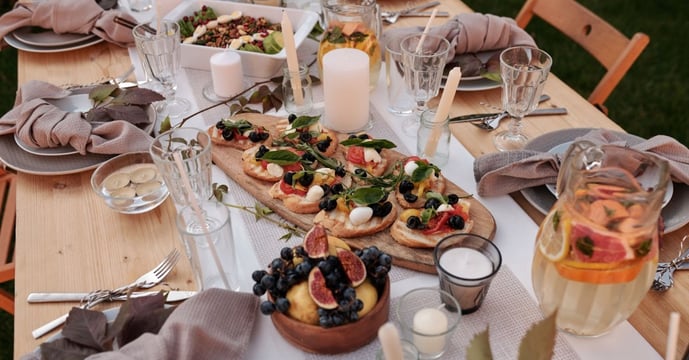 Pink (Monochrome)
We mean, who doesn't want to see that blushing hue of all shades and textures? Hearts line the place setting, varying shades of pink to add dimension to the special day, and just the right music to set whichever vibe you are trying to cultivate. This rosé look is the way to go for your classic Valentine's Day approach, and how can you say no to a classic?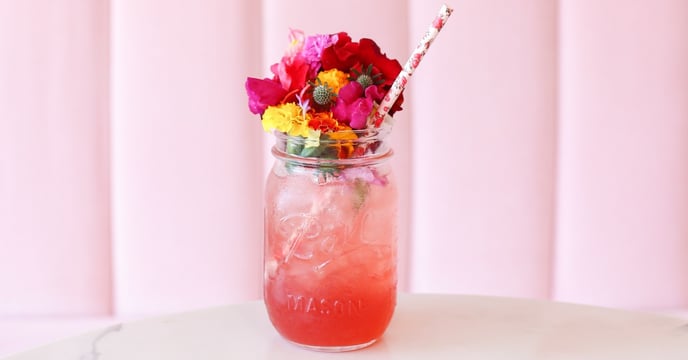 Velvet
No matter the color, cut, or flat lay we are here for that plush eye candy that is; velvet. Incorporating linens or furniture of this trend-setting staple is a must and takes courage but we believe in anyone looking to make a splash this big. Marry this divine texture with perfectly shaped glassware, centerpieces, and dinnerware for the chance to set your table apart from the traditional dining experience.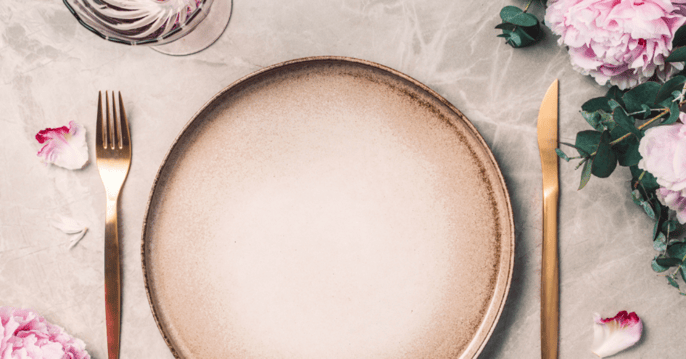 We hope we have given you all of the inspo you need and we highly recommend checking out our lovey essentials and epic deals fit for your celebrations.