Whether you're planning ahead for your 2023 wedding or picking out a gown for the end of the year, dress shopping can be a lot to handle. How long should the veil be? Is tulle still in? Why doesn't anyone buy mermaid-style dresses? Well, if you're on the hunt for a dress that suits your fancy while keeping up with the times, you've come to the right place.
Bridal Threads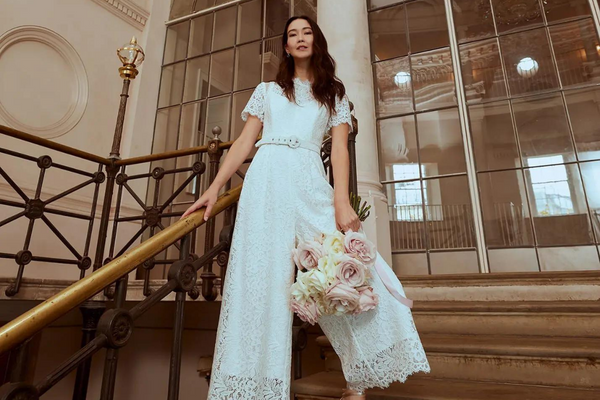 For all of our brides looking to make a statement of who they are, this is the look for you. Let's face it, a wedding dress isn't for everyone. Sometimes you have to step out and stunt with a pants moment, and who among us doesn't love a good pantsuit? A suit with elements of elegance and a corset underneath, or a nicely tailored top will have all eyes on you as you strut down the aisle.
Open back Moment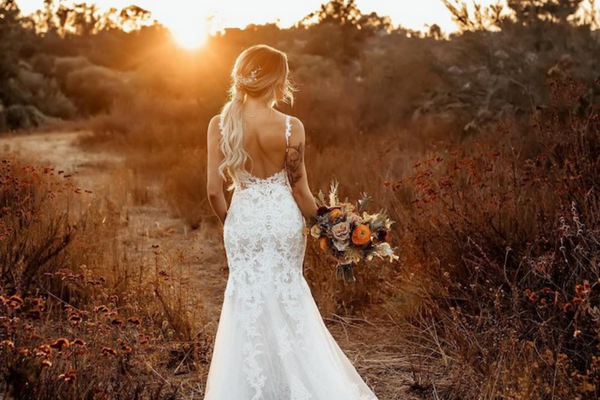 Sheer, low, or detailed—we're highlighting the back here! Give your guests something to gawk at on your way to the altar. Taking the focus off of the front of your look is a great way to incorporate the train as well. Don't let the dresses of the past get you down, this look will be all the rage in those memorable wedding photos.
Sheer Panic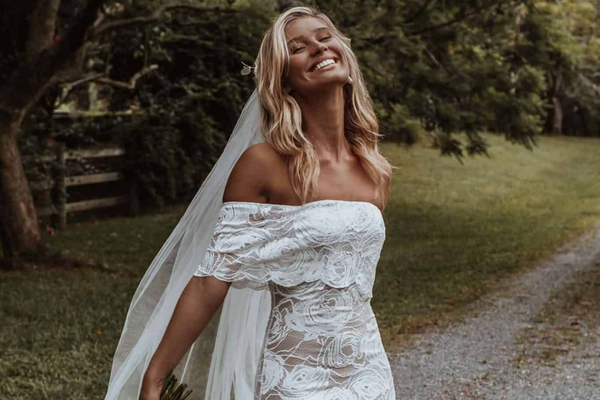 A see-through addition never hurt anybody. Tastefully show off a little skin while sticking to a family show for your day to remember. Finding a gown that has the sheer effect somewhere in the body is in right now and we are here for it.
Big Cape Energy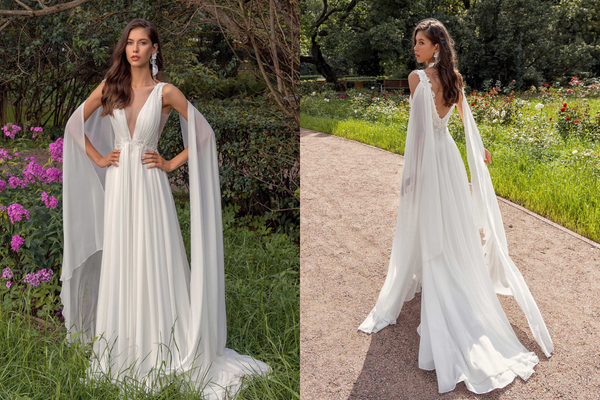 Talk about a statement. Hear us out, this is a bold one. However, paired with the right-form fitting gown or bridal suiting option, you will be turning heads! This is not your average wedding gear and we wouldn't want it any other way. Be original with this glamorous look, and show up to your day ready to slay.
Corset Goodness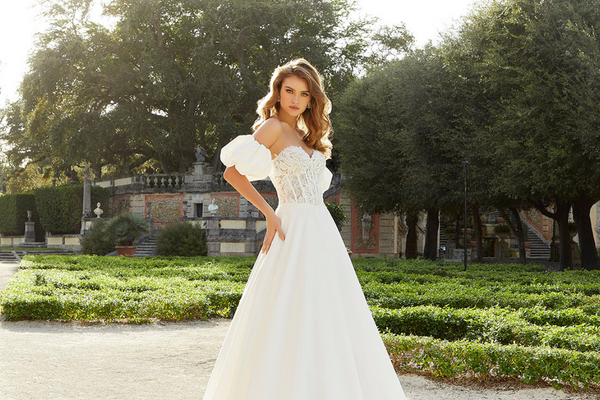 The structure, the shape, the appeal, oh my! We have all been riding the coattails of this trend in some way or another, and we gladly invite you to do the same. Add the edge to your wedding attire you will adore for years to come. Be the Pinterest mood board inspo your guests never knew they needed.
Soft Sleeve Serve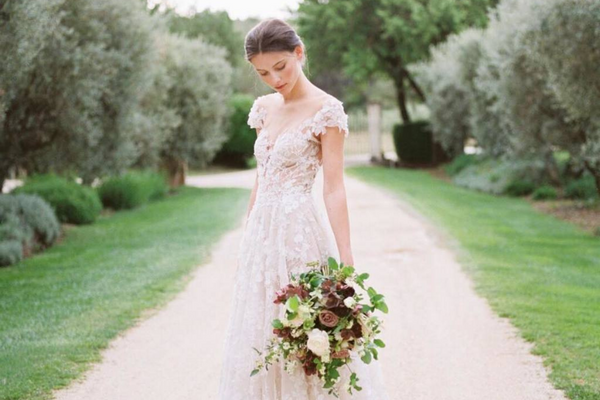 A classic look that does not need to make a comeback because she's already a staple. Sleeves on your wedding dress are no indication of how well you'll be able to get down on the dance floor and move freely in this ensemble. The addition of sleeves will be perfect for your fall wedding, especially for that slight chill in the air. Do not sleep on this option!
Modern Effect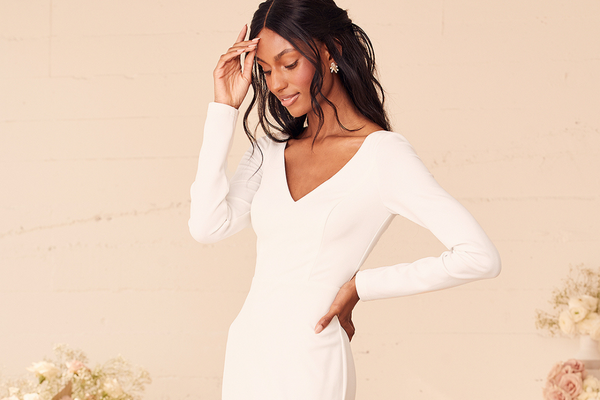 Last but certainly not least, go big with this subtle graceful look. The contemporary look is in and here to stay. Dress this look up in your accessory details, or keep it simple with tasteful jewelry and toned-down hair and makeup. The possibilities are endless with this current but timeless take on wedding attire.
Picking out the perfect look for your day that will be long-lived through captured photos and memories can be daunting. We hope that with a few of these looks we've whipped up you'll feel a lot better about venturing into your wedding dress hunt. As always don't forget to hit us up for the linens and event decor.